Welcome to the SCP - Containment Breach Wiki!
SCP - Containment Breach is a free indie survival horror game based on the stories from the
SCP Foundation
. The game follows
D-9341
, a
Class-D
test subject during a containment breach, where several
SCPs
are encountered.
This wiki documents the items, NPCs and such of the game SCP - Containment Breach, a factual visual documentation of the events during the containment breach.
Check out the Russian Wiki!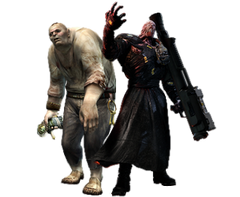 Community content is available under
CC-BY-SA
unless otherwise noted.